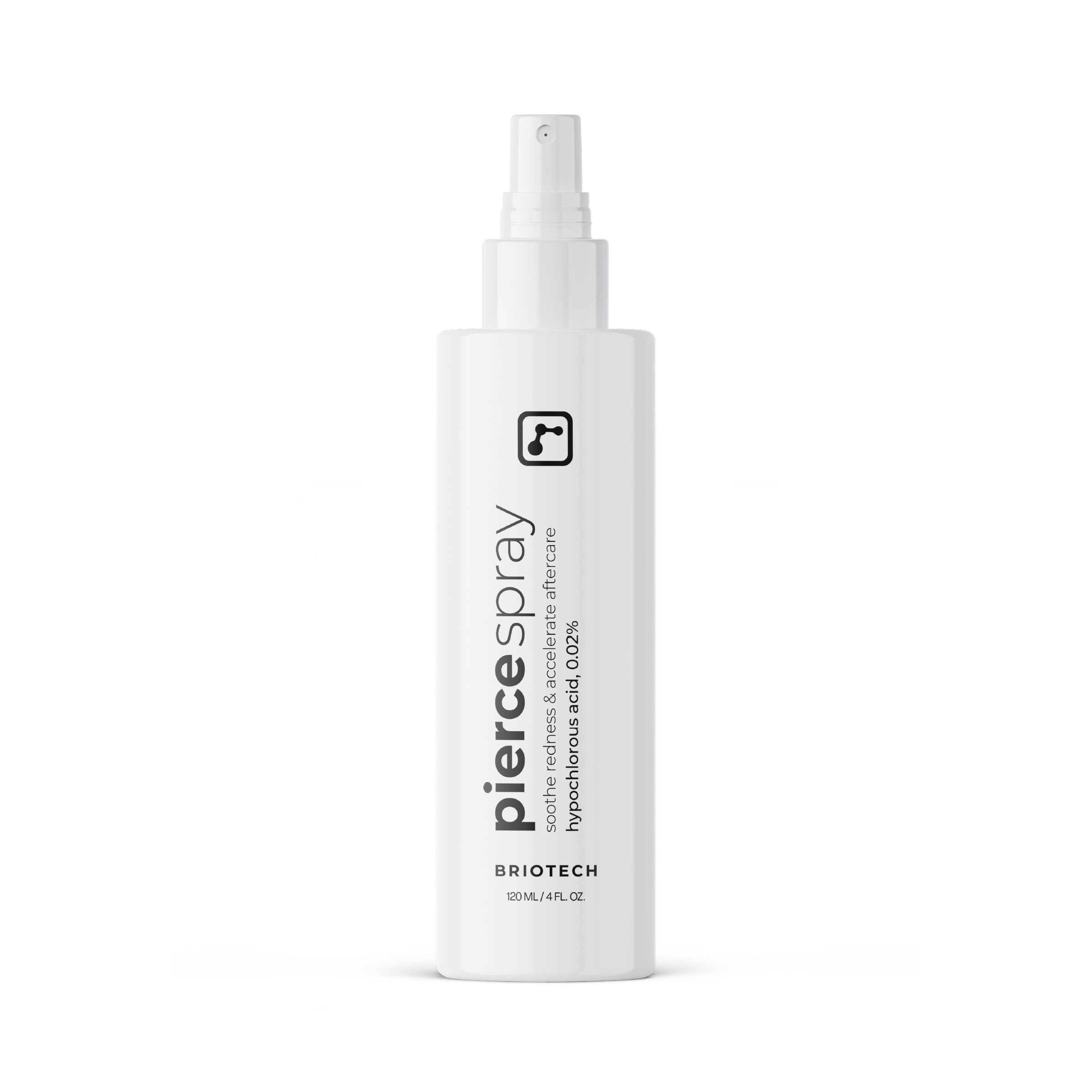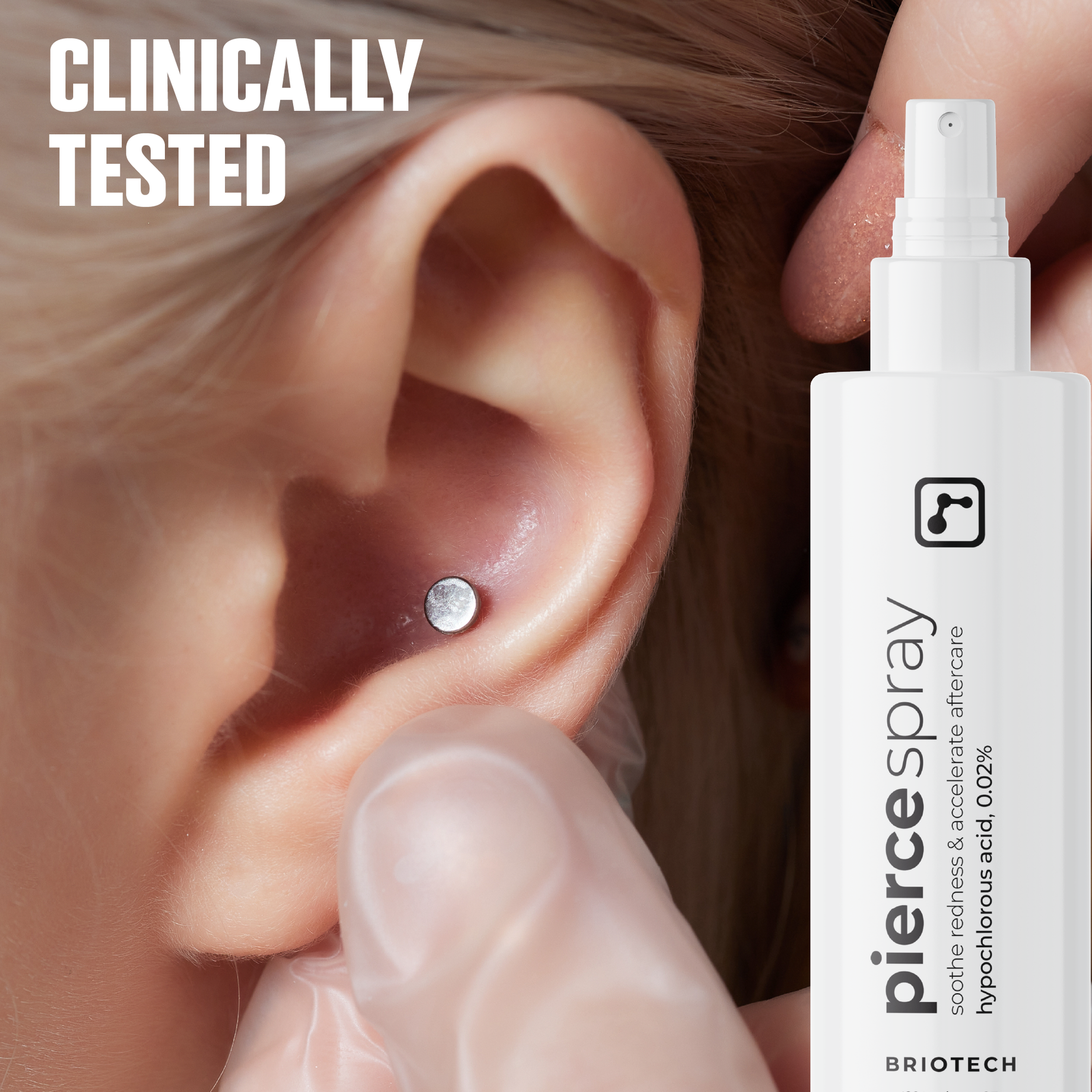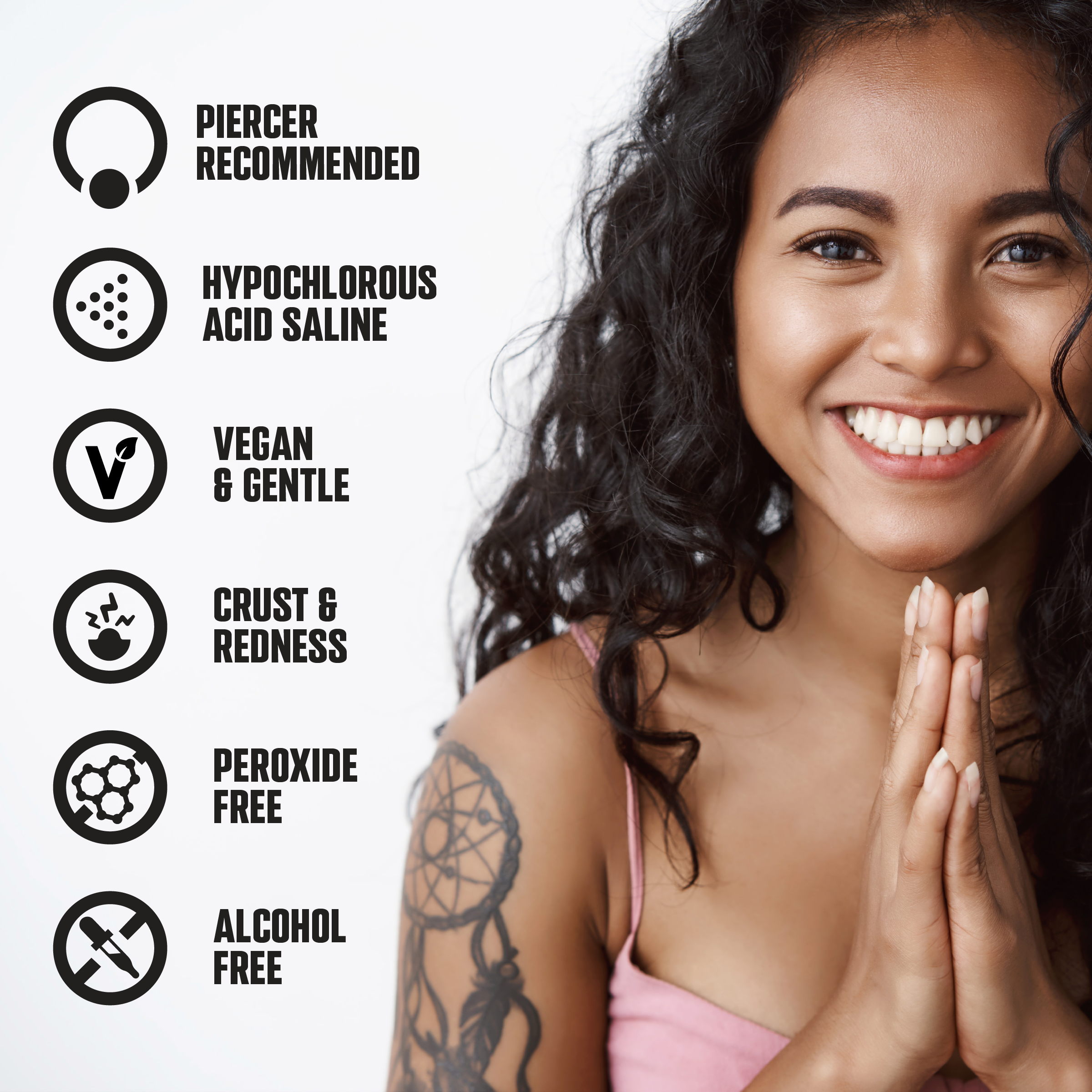 A zero-contact, single-solution spray that supports the body's immune system to calm redness, itch, and crust while accelerating the aftercare process. Soothe sensitivities, increase comfort, and allow the skin to breathe with this residue-free formula. Piercer recommended! 

Accelerate Aftercare Results
Hypochlorous Acid Saline Spray

Redness, Itching, Crust, Discomfort

General, Genital, and Oral Piercings
Rinse-Free & Residue-Free
Directions: Shake lightly and spray minimally (1-2 times) to cover affected area, or spray to saturate clean disposable swab and lightly cleanse around piercing. Allow to air dry, no rinsing required. May also be used as a soak. For best results, repeat application 4 times daily and use in conjunction with Pierce Pro Gel.

Ingredients: Electrolyzed Saline, Hypochlorous Acid (HOCl, 0.015%)

Purity Promise: Made with gentle and vegan ingredients. Free of alcohol, iodine, triclosan, triclocarban, sulfates, parabens, peroxide, added fragrance, and dye.
For optimal storage, keep bottles out of sunlight, do not freeze, and maintain a tight seal when the cap is not in use. Store at room temperature or refrigerate. To keep from contaminating the product, users should avoid direct contact of foreign objects (such as fingers, cotton swabs, tissues, or towels) directly into the storage container. For best results, use within 6 months after opening. Discontinue use if irritation develops.

Due to (1) material compatibilities and (2) the cleansing action of HOCl, we recommend dispensing from original packaging for best results. As desired, product may be transferred ensuring great care that any vessels which the product is transferred to are a quality plastic or glass, and are clean and free of any oils, debris, or foreign chemicals.

Statements have not been evaluated by the Food and Drug Administration. This product is not intended to diagnose, treat, cure, or prevent any disease.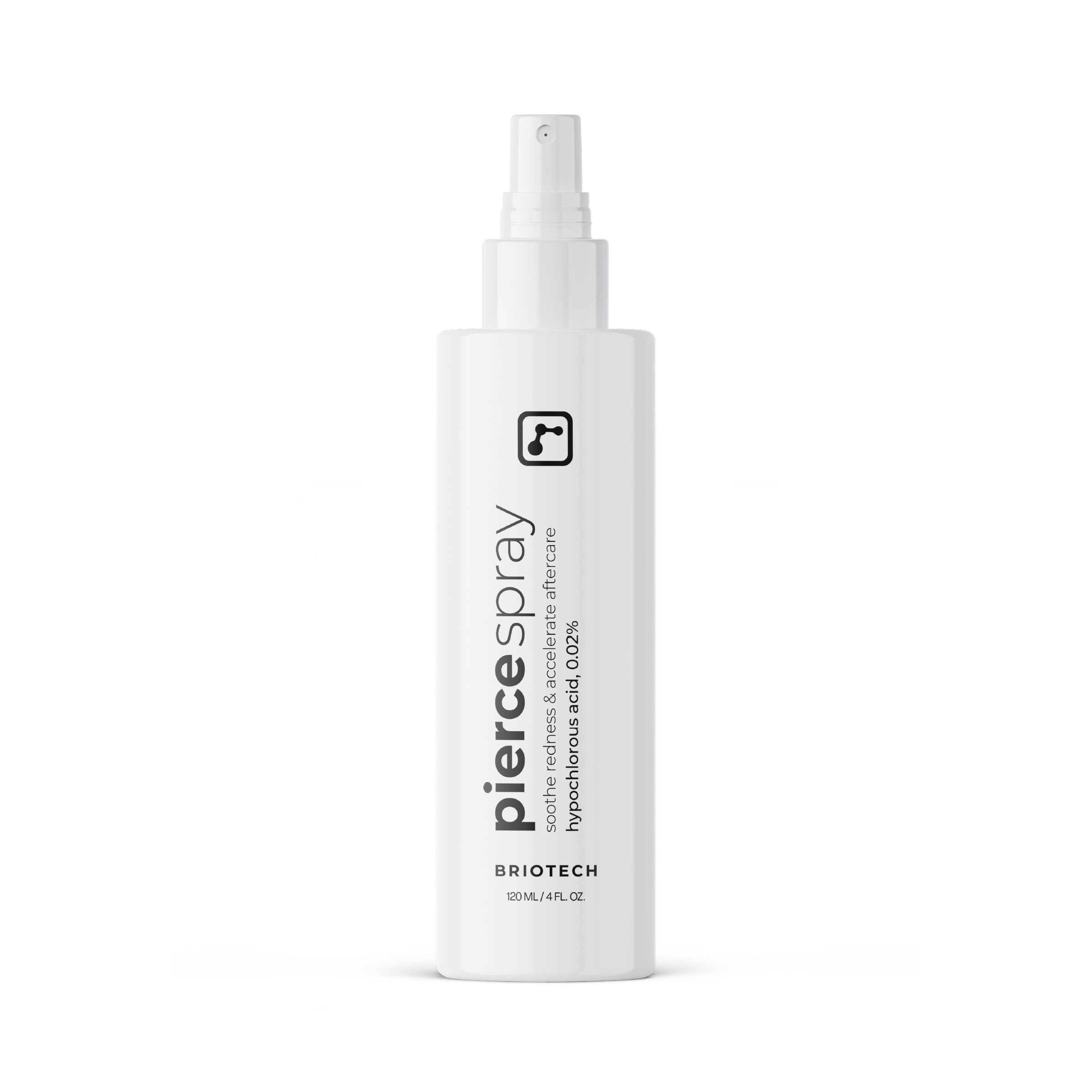 Pierce Pro
Sale price

$14.99
Regular price

$14.99
Choose options