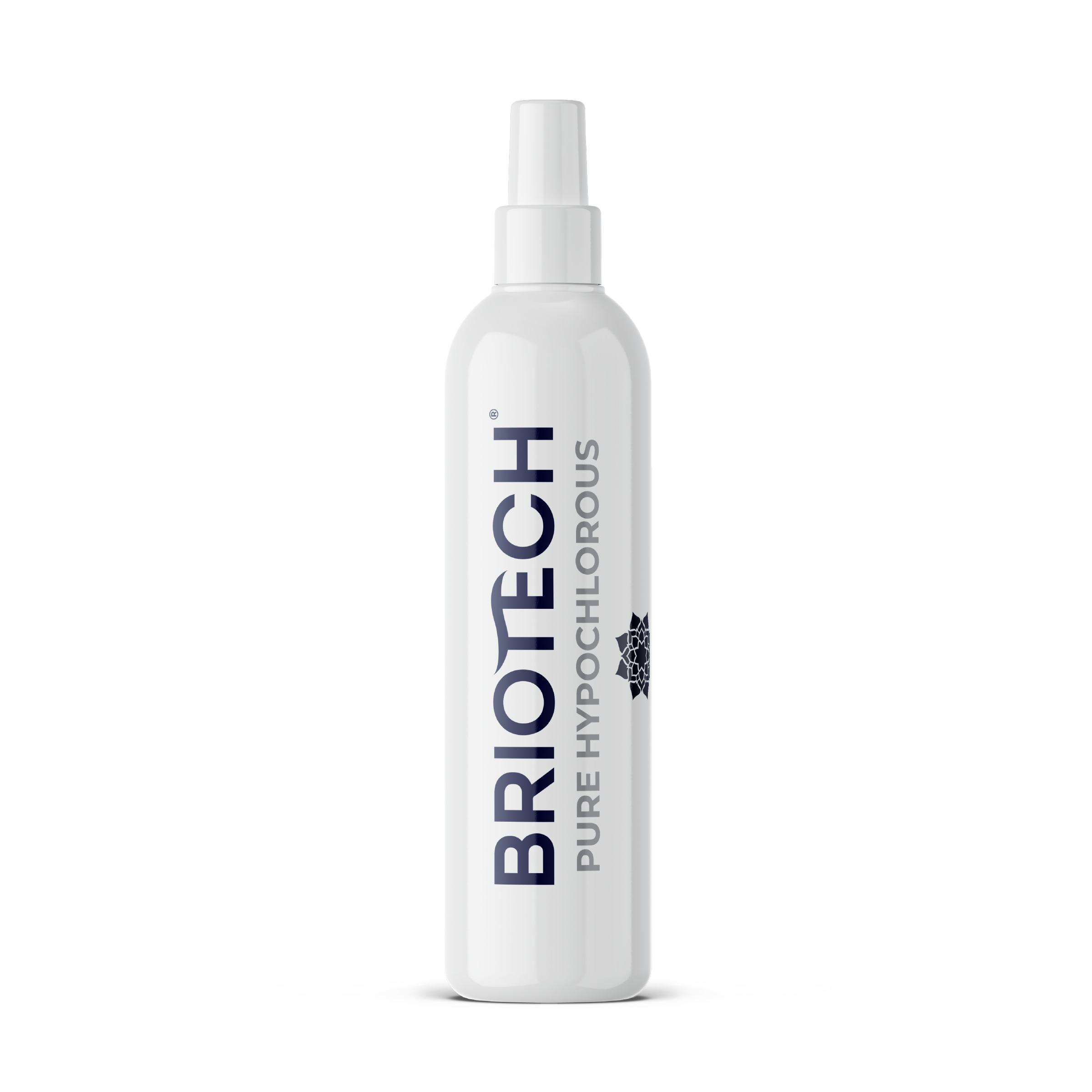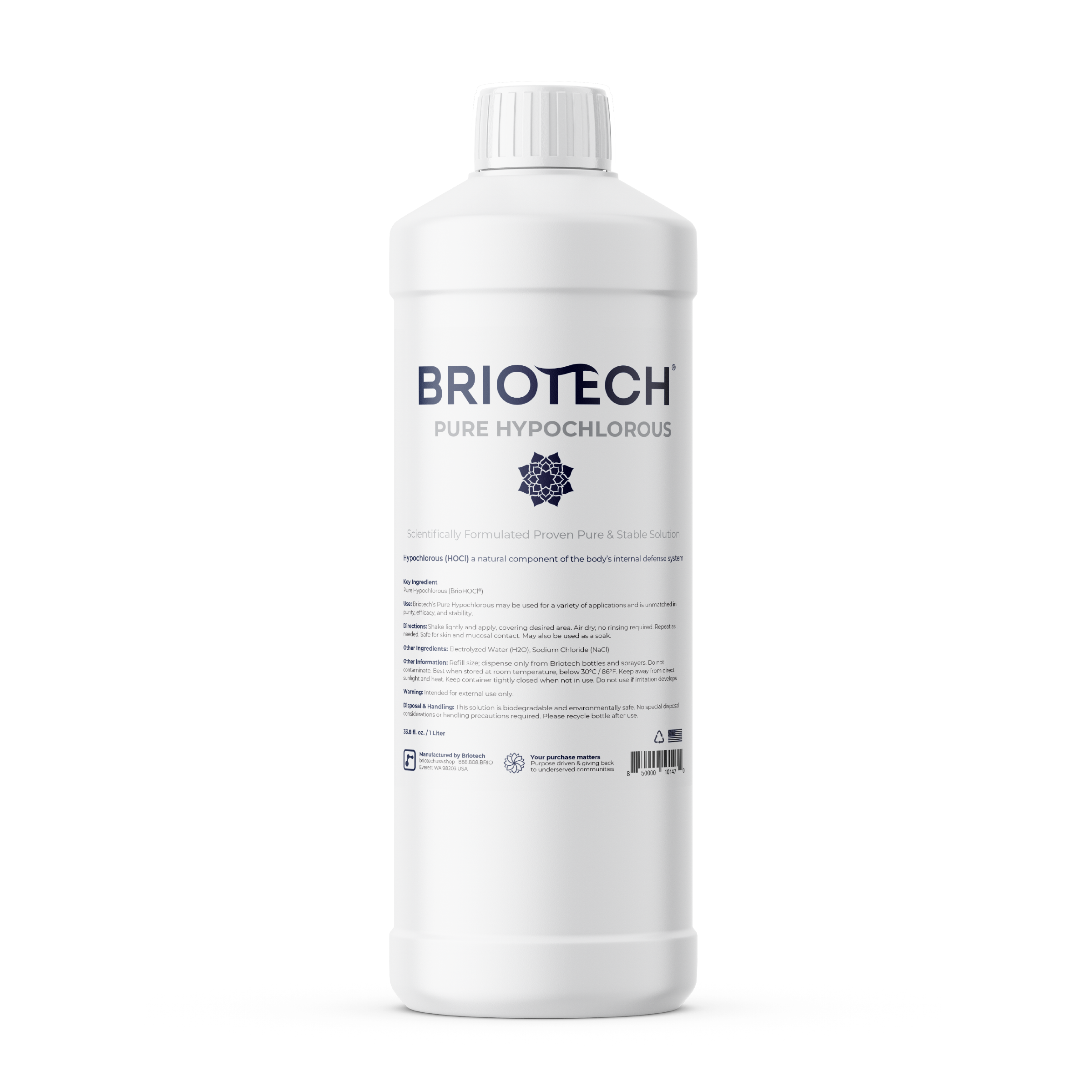 The world's first Hypochlorous solution certified pure and thermally stable. Based on the science of Hypochlorous Acid (HOCl), Briotech Pure Hypochlorous is a well defined, uniquely pure and safe, additive-free formulation that provides unmatched results in efficacy and stability.

.02% Pure HOCl

Versatile / Multi-Purpose

Highly-Effective / Laboratory Tested

All Natural / Free of Harsh Chemicals

Electrically Charged Signaling Solution
Directions: Shake lightly and apply, covering desired area. ​Air dry; no rinsing required. Repeat as needed. Safe for skin and mucosal contact. May also be used as a soak.

Ingredients: Electrolyzed Water (H2O), Sodium Chloride (NaCl), Pure Hypochlorous (BrioHOCl®, 0.02%)

Purity Promise: Always 100% natural, non-toxic, and safe ingredients. Free of alcohol, oil, antibiotics, parabens, phthalates, sulfates, fragrance, or additives.
For optimal storage, keep bottles out of sunlight and maintain a tight seal when the cap is not in use. To keep from contaminating the product, users should avoid direct contact of foreign objects (such as fingers, cotton swabs, tissues, or towels) directly into the storage container. For best results, use within 6 months after opening. Store at room temperature or below. For good storage practice, bottles may be kept in a refrigerator. Discontinue use if irritation develops.

Due to (1) material compatibilities and (2) the cleansing action of HOCl, we recommend dispensing from original packaging for best results. As desired, product may be transferred ensuring great care that any vessels which the product is transferred to are a quality plastic or glass, and are clean and free of any oils, debris, or foreign chemicals.

Statements have not been evaluated by the Food and Drug Administration. This product is not intended to diagnose, treat, cure, or prevent any disease.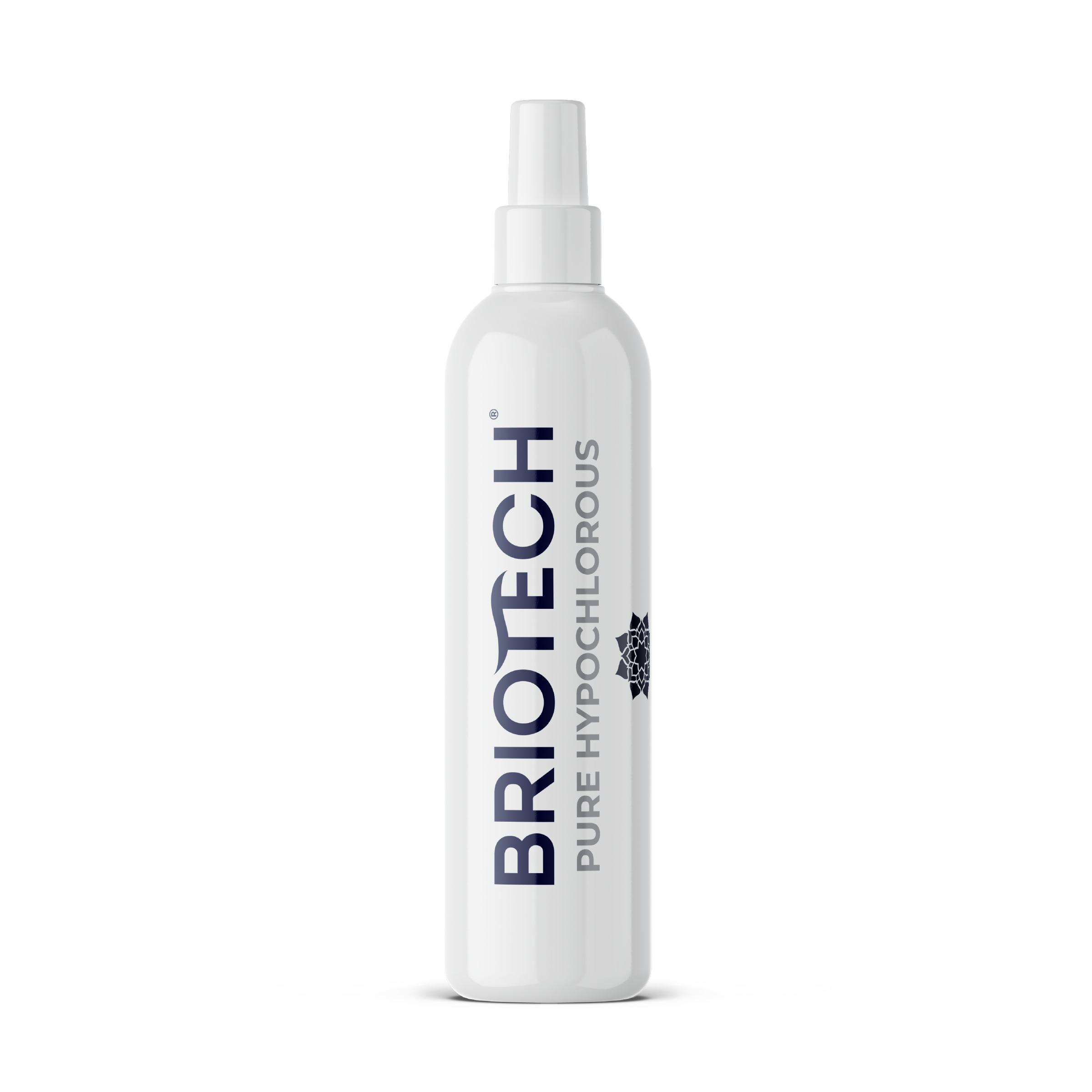 Pure Hypochlorous
Sale price

$15.99
Regular price

$16.99
Choose options